I came home from my first ever homeschool convention road-trip with new friends made, ideas, to-do items and just a few purchases from the expo.
While it's entirely possible to homeschool for free or next to free, I just love buying curriculum. Some people have a shoe problem;
I have a curriculum problem
. If I won the MegaMillions jackpot, I would probably still drive my van with over 100,000 miles on it, but I would go on an enormous curriculum and school supply shopping spree. Then I'd need more storage shelves and cabinets. Then... Well... Maybe going overboard on school materials just isn't a good idea, regardless of funds.
Here's what I bought:
Math Detective A1 from The Critical Thinking Company
Though I didn't save much money buying it from the tradeshow booth, I did have a chance to meet a rep from The Critical Thinking Company who was extremely helpful. He recommended this series, and I'm excited to try it soon. We used
Balance Math
recently and even my husband and I worked out the problems. It might have gotten competitive...
Geography from A to Z from Rainbow Resources
I'm a sucker for geography materials, and this colorful picture book should prove helpful when we study geography terms (at the beginning of each Tapestry of Grace level). It was $2 less from Rainbow Resources than it is on Amazon.
Phonemic Awareness test from The Struggling Reader
I had already learned about "The Big Five" skills from the All About Reading website (a program I plan to use later for A3), but still Kristen Eckenwiler's workshop gave me so much insight and some fun activity ideas that I look forward to trying. I wasn't ready to dive in to a full reading curriculum, since I'm still leaning toward All About Reading for the little ones later, but I did think the test (book and CD) for Phonemic Awareness would be useful in pinpointing some auditory processing difficulties with my big boys. After I get through the test (which they said will take about 30 minutes) I will figure out what to do next...
Two audio discs of talks by Kathy Kuhl
I didn't get to attend one of her sessions, but I did stop by her booth and decided that buying two of her $4 recorded lectures would be interesting to listen to later.
Level 2 of All About Spelling from the Rainbow Resources booth
Already fans of All About Spelling, we're about halfway through level 1 of the multi-sensory spelling program. Even though my students are 16, I figured we might as well start at the beginning since I plan to use AAS for their two little brothers soon enough to make the investment. I did find some gaps in their knowledge as early as step 1, so I'm glad we started at the top! The lessons are short, and when they understand a concept immediately, lessons can take under five minutes a day. I knew we would need Level 2 in a few months, so I purchased the set from the Rainbow Resources booth to save on shipping fees.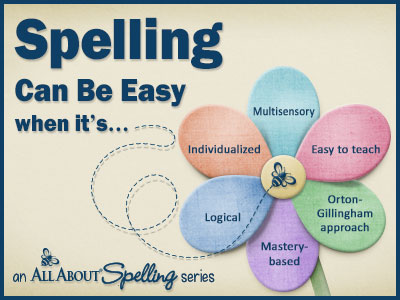 If you attended a homeschool conference recently, what did you buy?